We cannot control the ads from this video player because it is 3rd party service.
Just skip the popup ads and continue to watch. Choose your best working server.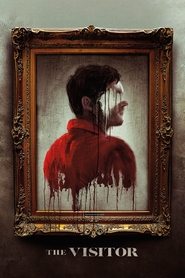 The Visitor
After a series of tragedies including the death of his father-in-law, Robert and his wife Maia leave their home in London to move back to her childhood home. But when Robert discovers an old portrait in the attic of a man who is his spitting image, he goes down a rabbit hole to discover the identity of this mysterious doppelganger known only as the visitor. It isn't long until he realizes – where the visitor goes, death follows.
Views: 79
Genre: Horror, Mystery, Thriller
Director: Justin P. Lange
Actors: Dane Rhodes, Donna Biscoe, Finn Jones, Jessica McNamee, Shanna Forrestall, Sue Rock, Susan McPhail, Thomas Francis Murphy, Victoria Paige Watkins
Country: United States
Duration: 86
Quality: HD
Release: 2022