We cannot control the ads from this video player because it is 3rd party service.
Just skip the popup ads and continue to watch. Choose your best working server.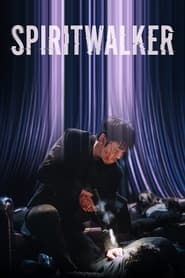 Spiritwalker
A man loses his memory and wakes up in a new body every 12 hours, each time forced to discover who he is anew. This condition begins when he wakes up in the middle of a car crash, in the body of someone he doesn't recognize, without any knowledge of who he is. He begins to realize that his spirit is stuck to a different body and moves every 12 hours. In his desperate search to find himself, he comes across a woman who claims to recognize him. As he bores deeper into the mystery, he comes across a secretive organization that appears to be chasing him. Before it's too late, he must find a way back into his own body.
Views: 125
Genre: Action, Fantasy, Mystery, Thriller
Director: Yoon Jae-geun
Actors: Hong Gi-jun, Ju Jin-mo, Lee Sung-wook, Lee Woon-san, Lim Ji-yeon, Park Ji-hwan, Park Yong-woo, Seo Hyun-woo, Yoo Seung-mok, Yoon Kye-sang
Country: South Korea
Duration: 108
Quality: HD
Release: 2021