We cannot control the ads from this video player because it is 3rd party service.
Just skip the popup ads and continue to watch. Choose your best working server.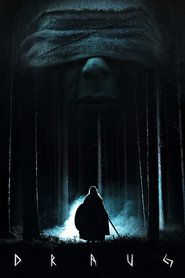 Draug
In the 11th century a missionary goes missing somewhere in the huge forests bordering the northern parts of Sweden. Among the rescue party chosen to find him is Nanna, a young woman on her first real mission and her first return to the part of the country where she was born. But what they will find deep inside those woods is something else entirely. Something dark. Something ancient. Something evil.
Views: 88
Genre: Fantasy, History, Horror
Director: Karin Engman, Klas Persson, Mikaela Östlin
Actors: Elna Karlsson, Jessica Westlin, Matti Boustedt, Mikaela Östlin, Nina Filimoshkina, Ola Ljung, Oscar Skagerberg, Ralf Beck, Thomas Hedengran, Urban Bergsten
Country: Sweden
Duration: 87
Quality: HD
Release: 2018